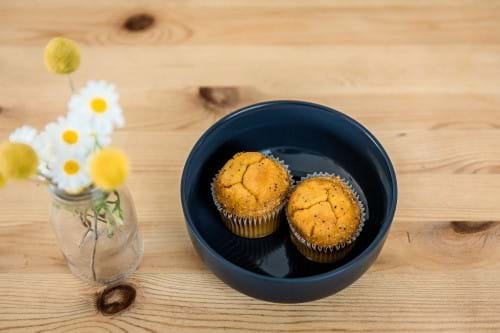 We are so delighted to announce that we have secured a national contract with Coles to stock our two-pack orange and poppy seed muffins and two-pack chocolate brownies in all their Australian Coles Express stores.
We already supply our delicious treats to hundreds of independent suppliers across Australia, including IGA and 7-Eleven, but this is the first time our products will be available across a national portfolio of stores.
The orange and poppyseed muffins are soft sponge cakes and the chocolate brownies are chocolate cake with chocolate chips. Both come in handy two-packs and can be found in the convenience aisles.
Carl Quarrel, Managing Director of Great Temptations, said: "We're really delighted to be supplying Coles Express stores nationally. Our independents are great, and they often stock a wider variety of our products, but to have a national presence in Coles adds another dimension to our brand. The more places our customers can find our product the better.
Carl added: "There's lots going on here at the bakery and we're very close to launching our new gluten-free chocolate chip cookies and macaroons. We know there's a huge demand for gluten-free, so we're sure this new range will be well received by our customers. We're continually looking at ways in which we can expand and develop our product range and there are even more exciting things coming in 2019."