It's nearly that time of year again...can you believe it? With Christmas, comes food, drinks, presents, and the list goes on. It can be hectic and it sometimes feels a little overwhelming. Luckily, if you have some sweet-tooths to buy for, we have you covered. Here are some of our DIY Christmas treat ideas to save you money and time, whilst keeping that special homemade touch.
Rocky Road Goody Bags
Our rocky road slice is packed with chocolate, marshmallows, rice crispies and jellies, which we think makes it the perfect Christmas treat. Grab a pack of rocky road and get creative! Buy some Christmas coloured cellophane and ribbons and wrap the slice up into a gorgeous goody bag. Add some extra lollies or chocolate drops, and you've just made the easiest (and yummiest) Christmas treat.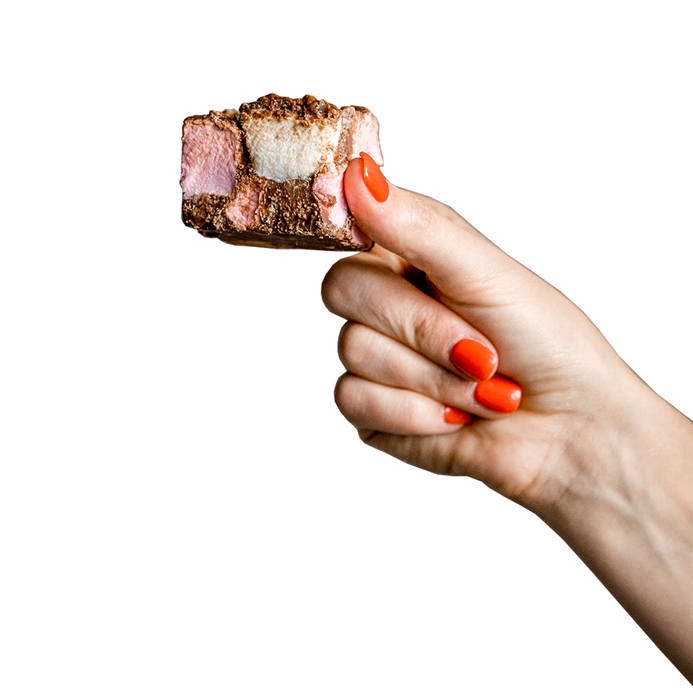 Teachers Presents
Christmas means it's also the end of the school year. Teachers gifts can sometimes be a tricky one, so why not make it something they can really enjoy. Our chocolate brownies, Mufnutz, orange and poppy muffins and lamingtons all come in convenient 2 pack sizes; which are perfect for gifts! Pair one of these bite-size treats with a 'World's Best Teacher' coffee mug, and you've got yourself a gift for the kids to pass on and brighten their teacher's day.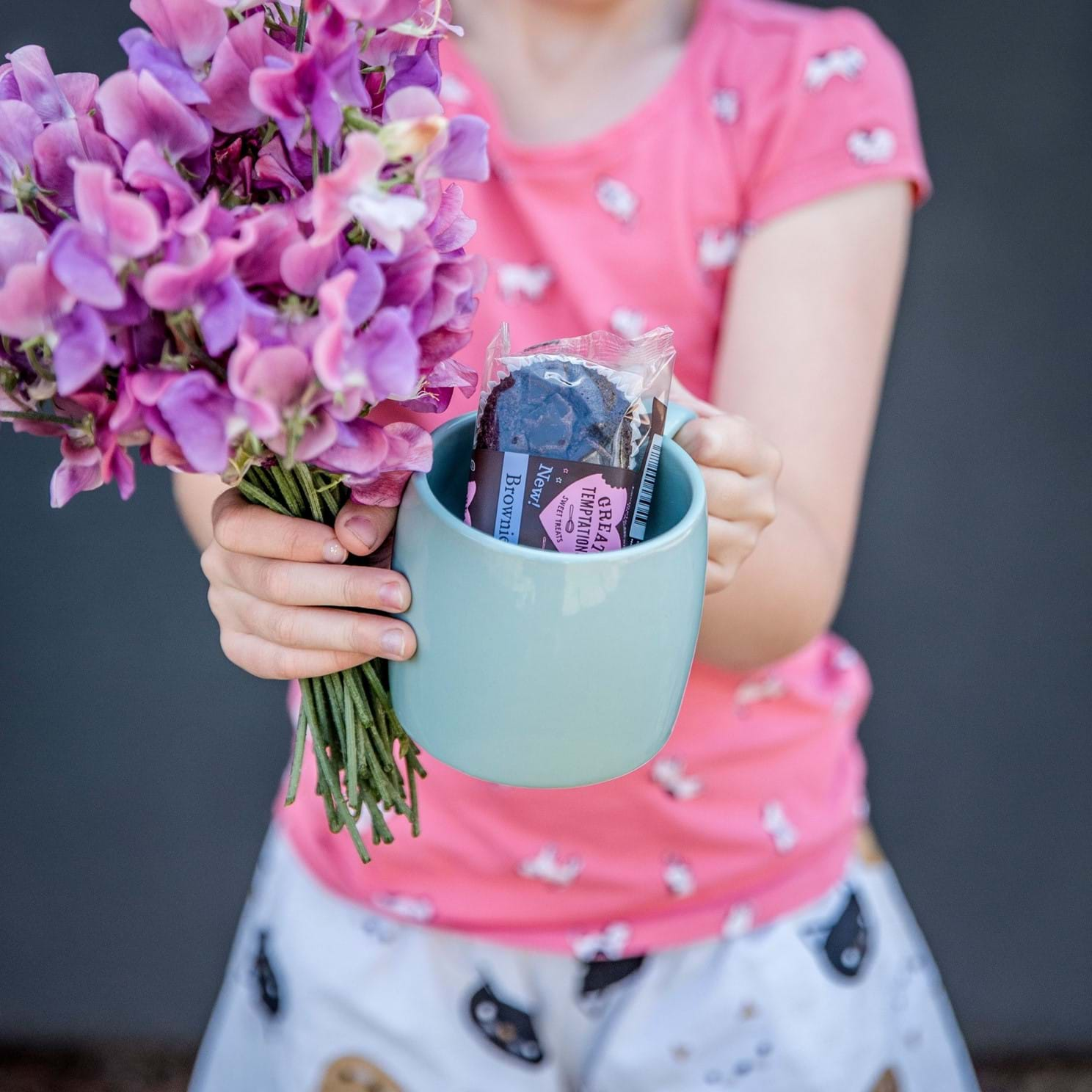 Christmas Cookie Jar
Christmas cookies are another perfect gift to give this festive season. If you enjoy baking, find some cute Christmas cookie cutters and start cooking. If you aren't a baker and would rather us do that part for you, no problem! We've got rainbow biscuits, chocolate chip and Anzac biscuits to choose from. Find a cute glass jar, fill it with cookies and tie a Christmas ribbon around the lid with a gift card attached. It's as easy as that! The perfect gift for someone who already has everything, or who simply loves cookies!
We hope these ideas have inspired some Christmas gifting magic within you and have helped you think of gifts for the people who are hard to buy for. We wish you all a very Merry Christmas and a Happy New Year!