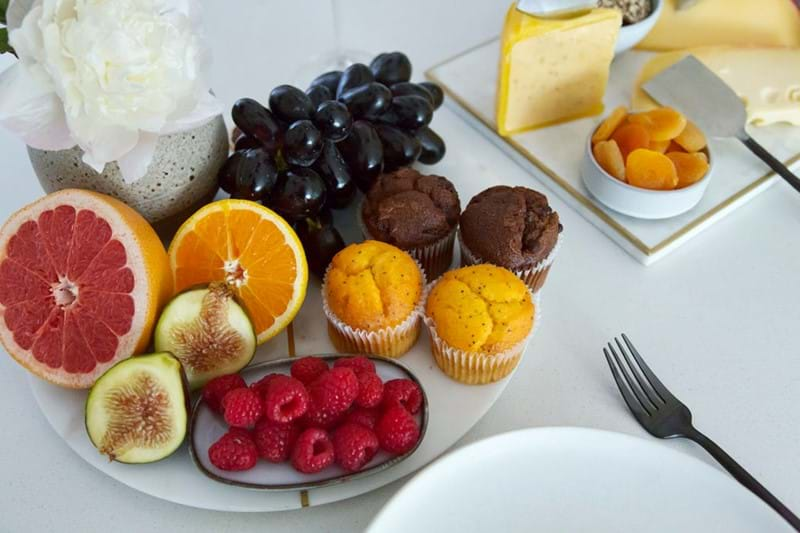 Did you know that 1 in 70 Australians have coeliac disease, yet 4 out of 5 people remain undiagnosed? If you're someone to needs to live a gluten free life or are the parent of a child with coeliac disease, there is a lot to know about making changes in your lifestyle, cooking, and eating habits. So whatever path you're on, here are three spots to start on your gluten free journey.
Look for items labeled gluten free
On your next food shop, start looking for foods labelled 'gluten free'. You'll be surprised how much you will learn when you start taking the time to read the labels, and the range you have to choose from. You will start to have a better understanding of what you can and can't eat and start to adapt your lifestyle accordingly.
Find alternatives
Pasta, bread and crackers all contain gluten, but that doesn't mean you can't still enjoy these foods in your diet! Instead, switch to gluten free alternatives of your favourite foods, which you will find in most supermarkets and health food stores. Gluten-free substitute foods include pasta, bread, crackers, bread rolls, cereals and more. 
Fresh is best
Don't forget most fresh whole foods are naturally gluten free! Fresh fruit and vegetables, meat, poultry, fish, cheese and eggs are naturally gluten-free, so use these as the basis to your meals and you won't notice the things you used to miss!
Follow the Coeliac Australia logo
Products that use the Coeliac Australia Endorsement logo are products that are tested and certified to be suitable for people with coeliac disease, yay! They are also endorsed by Coeliac Australia, and that's an important accreditation to have. This means the product is packaged and sealed safely, foods have been tested, no cross contact with any gluten products, and more, so you can rest assure that's it's gone through an extensive process to get the tick of approval!
Watch out for sauces
Lots of pasta sauces, gravies, stocks and condiments contain wheat flour, and therefore gluten, so ensure you read the label and exclude anything that isn't suitable. Instead, try making your own pasta sauces and gravies using cornflour, arrowroot or potato starch to thicken them for a gluten-free option.
Old Habits Die Hard
You don't have to mourn the loss of the foods you used to love – you just have to find happy alternatives. There are many food options in supermarkets now, so you don't have to feel you need to go without your favourites. Plus, cafes and restaurants Australia wide are constantly updating their menu to include delicious gluten free alternatives in every meal sitting from breakfast, lunch, afternoon tea and dinner, and these will always be marked on their menu for ease. We know of some great places in Perth offering gluten free dishes which are just as good as the original.
Take your dinner back to basics
A gluten-free meal doesn't have to be dramatically different, just simplified (and no it doesn't have to taste like cardboard!!) Why not look to load your dinner plate with whole foods, fresh fruit, and vegetables, and use a great grain alternative such as rice or quinoa. Add in beans, seeds, fish, and lean meats to your plate and loads of in-season vegetables. A good place to start is the produce calendar – work your dinners around in-season fruit and vegetables. 
Go for green
At Great Temptations, we proudly boast we are accredited by Coeliac Australia and produce two delicious 100% gluten free products. Choose from our gluten free orange and poppy seed muffins and our double choc chip muffins. Not only are gluten free, but they also contain no artificial colours or flavours, and contain an average of 90% Aussie ingredients just like our other sweet treats.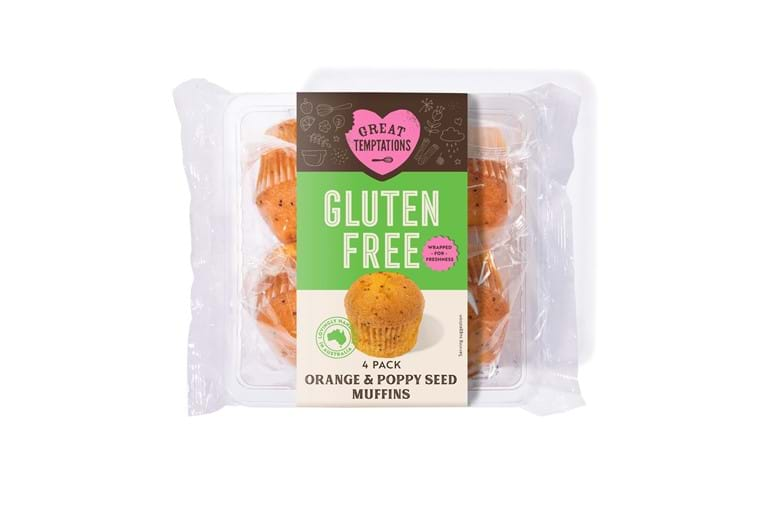 These delicious treats are easy to find. Just look for the green labels in Woolworths (or shop online) and selected independents across Australia.