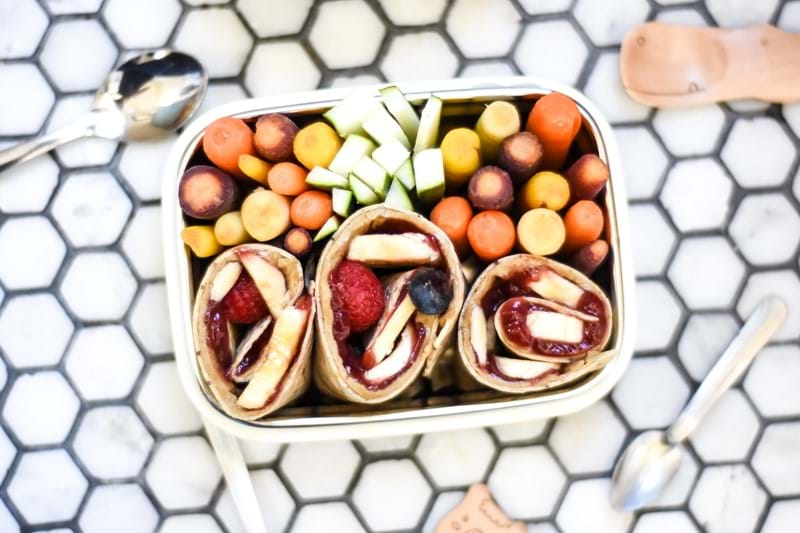 If you're looking for delicious and healthy gluten-free lunchbox ideas for your kids (and yourself!) we have you covered. Gluten-free eating doesn't have to be bland. We've collated our list of go-to gluten-free lunch box ideas to take your lunchbox game to a whole new level. 
Storage matters:
Whether you have a little coeliac on your hands, or maybe they're a fussy eater, the key to lunch box success is to keep it fresh and simple! With crunch and sip implemented across many Australian schools, children need foods that are healthy and easy to consume.
A good lunchbox container is the key to ensuring your lunch is fresh and easily consumed by the littles. We recommend a bento-style design that allows for elements to be kept separately--ideal for crunch and sip! And don't forget the icepack packed within an insulated lunchbox bag. Your child's food will stay fresh and cool for the entire school day.
Hot meals: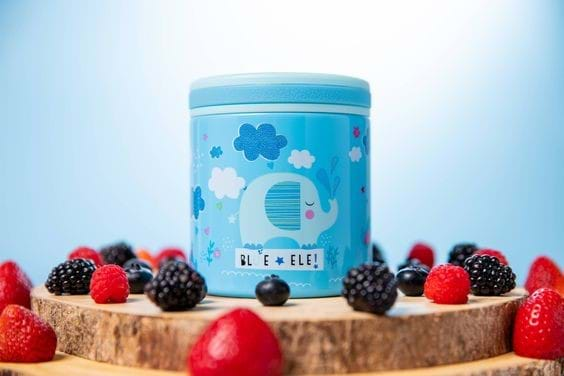 Image sourced from Blue Ele
If you're planning on packing hot food, you cannot go wrong with a thermos! Primary aged children generally do not have access to microwaves at recess and lunch, and there is nothing worse than packing a beautiful meal that is designed to be warmed, only for the chill of the icepack to ruin it before it's been eaten. 
Hint: They're great for packing the previous nights leftovers--gluten-free nachos anyone?
Wholesome wraps:
Although gluten-free bread has come a long way, wraps are a cut above the rest with their deliciously soft variety. The rise of quinoa and chia, sweet potato and even coconut! Not to mention rice flour wraps, the variety in gluten-free products will leave you spoiled for choice. We love Woothworths range of Free from Gluten Wraps.
Fillings can include, ham and cheese, hummus, cucumber and deli meats, and lettuce cheese and tomato. 
Gluten-free tip: Ensure your ham is cut from the bone as processed varieties can be contaminated with gluten.
Tasty tacos:
Image sourced from The Spruce Eats
Tacos are an easy way to bring an extra serving of vegetables and protein to your child's diet. And like with the wraps, there is a great range of gluten-free taco shells (soft or hard) for you to choose from. 
Taco mix can be made in bulk, too, so you can freeze a portion for later in the week. Cook your mince in your chosen taco seasoning and then add some shredded spinach, avocado, and of course, delicious mozzarella!
Fresh sushi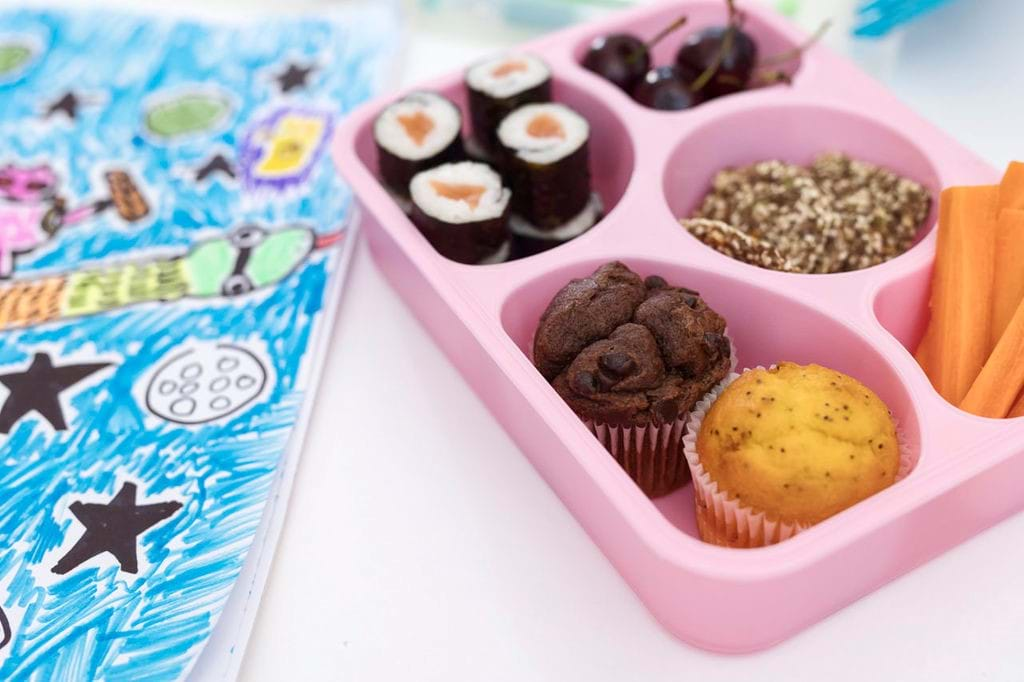 Sushi is easy and fun to make at home, and making your own allows you to fill it with all your child's favourite ingredients. Dependant on the tastes of your little one, you can make a veggie roll with cucumber and avocado. Or maybe a Pilly roll is more their style, with smoked salmon, cream cheese, avocado and cucumber. Yum!
We do recommend steering clear of raw fish in lunchboxes because you cannot guarantee the environment staying cool enough for the fish not to spoil. 
Gluten-free tip: Don't forget the gluten-free soy sauce!
Brilliant burrito bowls: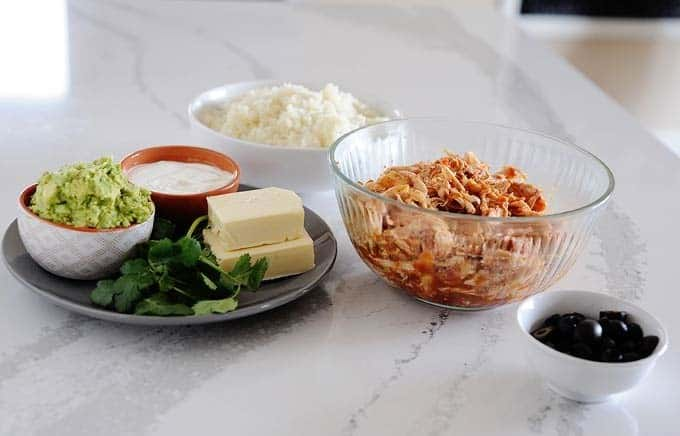 Image sourced from Laura Fuentes
Imagine opening your lunch box to find you have your very own burrito bowl inside. Burrito bowls are one of the quickest and easiest ways to re-use leftovers and eat a variety of foods all at once. 
Your protein in this meal can be anything from shredded roast chicken, seasoned beef mince, or even black beans. 
And don't let the cauliflower rice intimidate you--it can be store-bought or homemade. If you opt for making your own, you will get double the value and it can be made ahead of time and stored in portioned zip-lock sandwich bags for convenience and freezing. Your cauliflower rice can be stored in the fridge for up to three days, so best to freeze any excess product for later use
Now to the best part, the toppings! Diced fresh tomato, lime and black pepper guacamole, sour cream, cheese and fresh coriander.
Sweet treats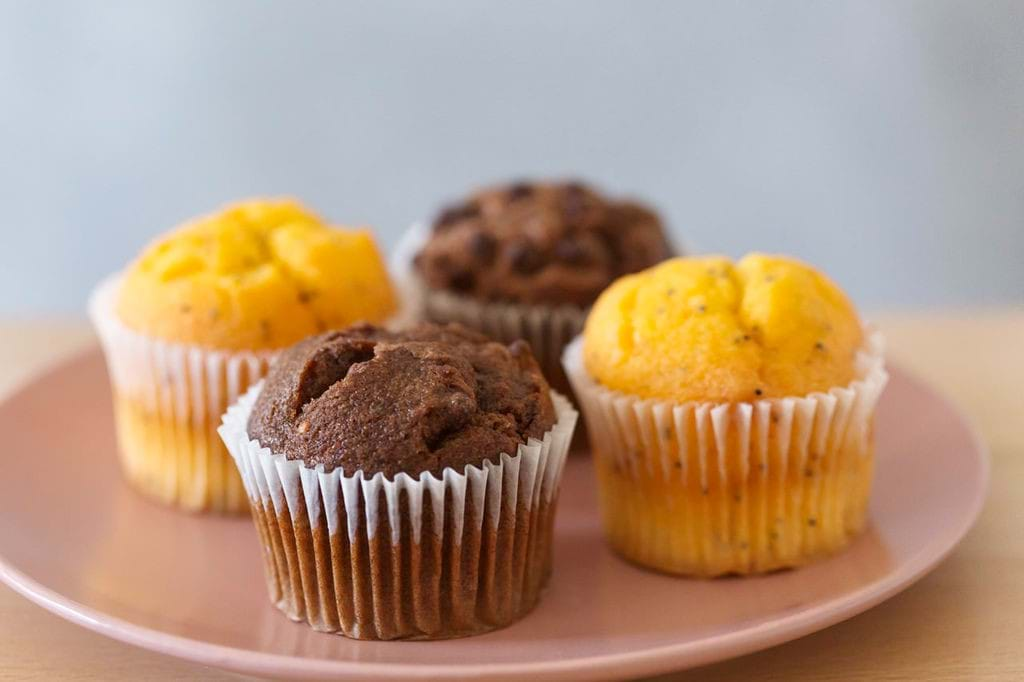 You can't go past some freshly cut fruit in your lunchbox. We love hydrating watermelon, sweet strawberries, kiwi fruit, and a crunchy red apple. 
Why not pair with something a little more substantial, like our very own range of Great Temptations gluten-free muffins. Available in a zesty orange and poppyseed, and decadent double-choc chip, these are sure to be a hit in your child's lunch box! You can find them at your local independent grocer or Woolworths stores nationwide. You can also buy online, so add them to your next weekly shop!