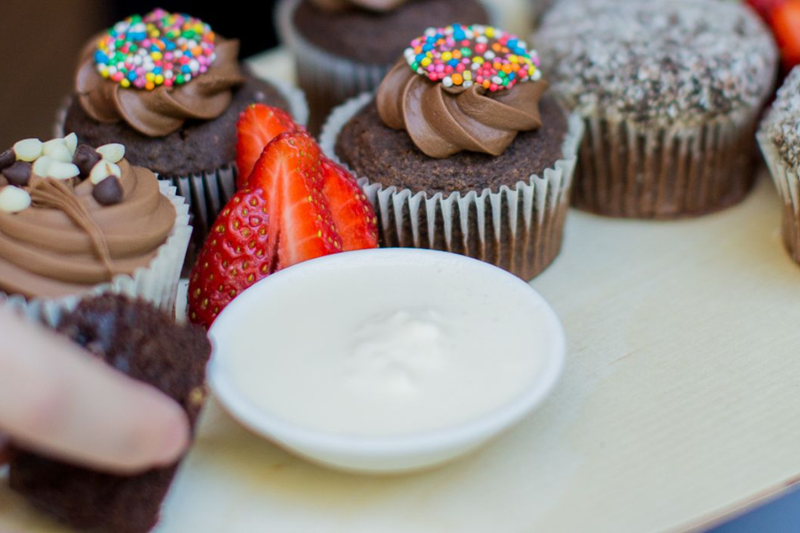 What better way to brighten a Winter's day than with an easy-to-prepare dessert! With our great range of cupcakes and muffins, there are plenty of ways you can pimp up your puddings this Winter. From a warm choc brownie sundae to a delicious bread pudding - here are some quick and easy recipes, ready for you to try! 
Warm Brownie Sundae with Mini Choc Brownies 
Find a tall glass or a deep bowl and squeeze some of your favourite dessert sauce around the outside. 

Next, get your Great Temptation Mini Choc Brownies and crumble them into small chunks. 

Heat them up in the microwave for 30 seconds (or longer if desired) 

Start to layer your desert with the warm brownies followed by ice cream and more brownies until you fill up your glass. (Feel free to add more sauce along the way!) 

Top with whipped cream and finish with a maraschino cherry, walnuts, and maybe more sauce! 
Warm Banana bread with your favourite toppings
Heat your Great Temptations Banana Bread in the microwave or oven until warm 

Whilst your bread is warming, start preparing your toppings! Here are some we would recommend: 
Blueberries and yogurt 

Peanut butter and banana 

Strawberries and Nutella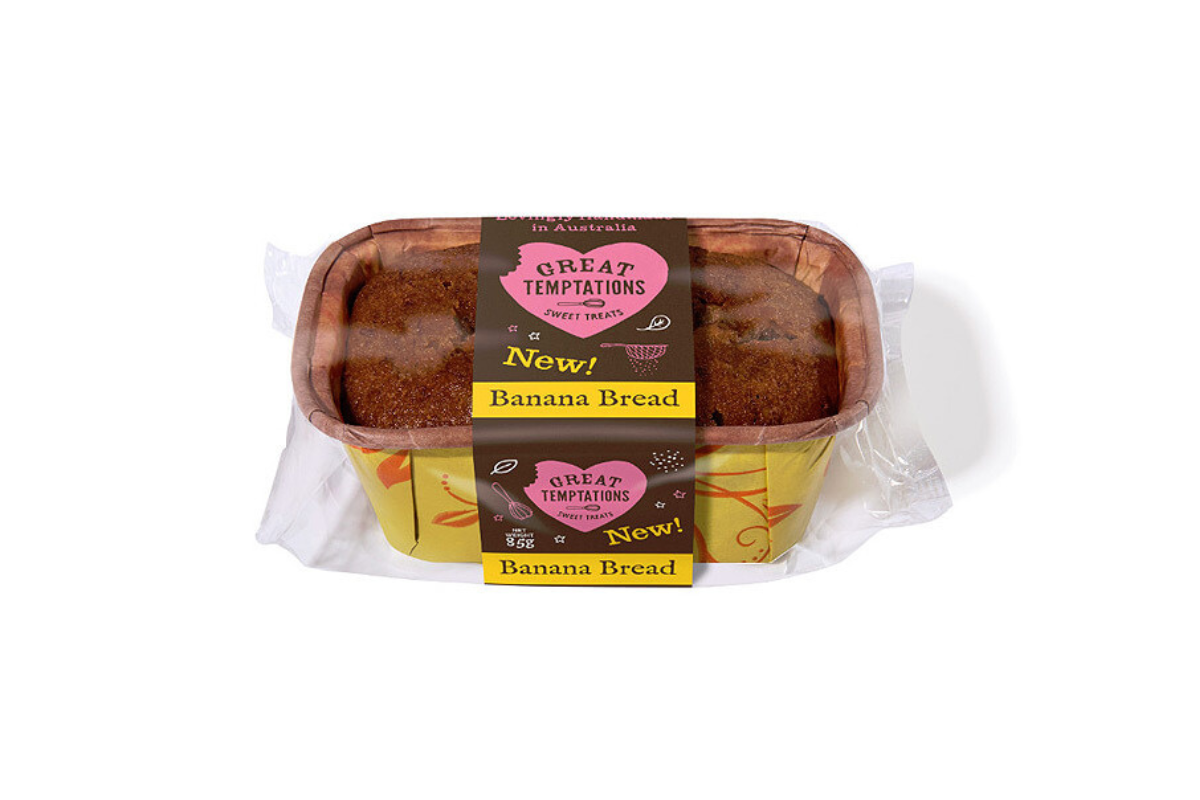 Double Choc Chip Muffin Bread Pudding with Custard 
If you haven't already tried our Double Choc Chip Muffin Bread Pudding - then this is your sign to do so. Bread pudding is a fantastic way to finish a meal, especially in the colder months. We love making this recipe with our Double Choc Chip muffins topped with fresh or frozen berries and served with lashings of custard. 
Ingredients
3 egg

¾ cup milk

½ teaspoon vanilla extract

2 tablespoon sugar

6 Great Temptations muffins

½ cup (or more) fresh or frozen raspberries, strawberries, or blueberries (optional)

½ cup walnuts, almonds, or pecans chopped (optional)
Directions
Heat oven to 200.

Crumble up muffins (into approximately 2-2.5 cm pieces). Spread out on a baking sheet and put in the oven. Let them toast up a bit, approximately 15-20 minutes.

Grease a baking dish.

Whisk the eggs, milk, vanilla extract, and sugar together in the baking dish. Add fruits then add the toasted muffin pieces. Mix the muffins into the milk and fruit mixture, ensuring all muffins get coated. If needed, add extra milk.

Bake for 1 hour, until golden on top and baked through.

Top with custard, whipped cream, or ice cream!

Melt butter in a large skillet over medium heat. Slice the mini banana bread into 4 pieces. Dip each slice into the egg mixture, then place in a hot pan. Cook on each side until golden brown.

Plate 4 pieces of banana bread French Toast on a plate, and top each serving with berries, sliced banana, peanut butter, whipped cream, walnuts, or Maple syrup.
Choc swirls cupcakes with custard 
Remove the wrapper of your Great Temptations Choc Swirls and pop it in the microwave for 20-30seconds. 

Whilst your cupcake is warming, get your favourite vanilla custard (or chocolate for a real choc hit!) on the stove to warm through gently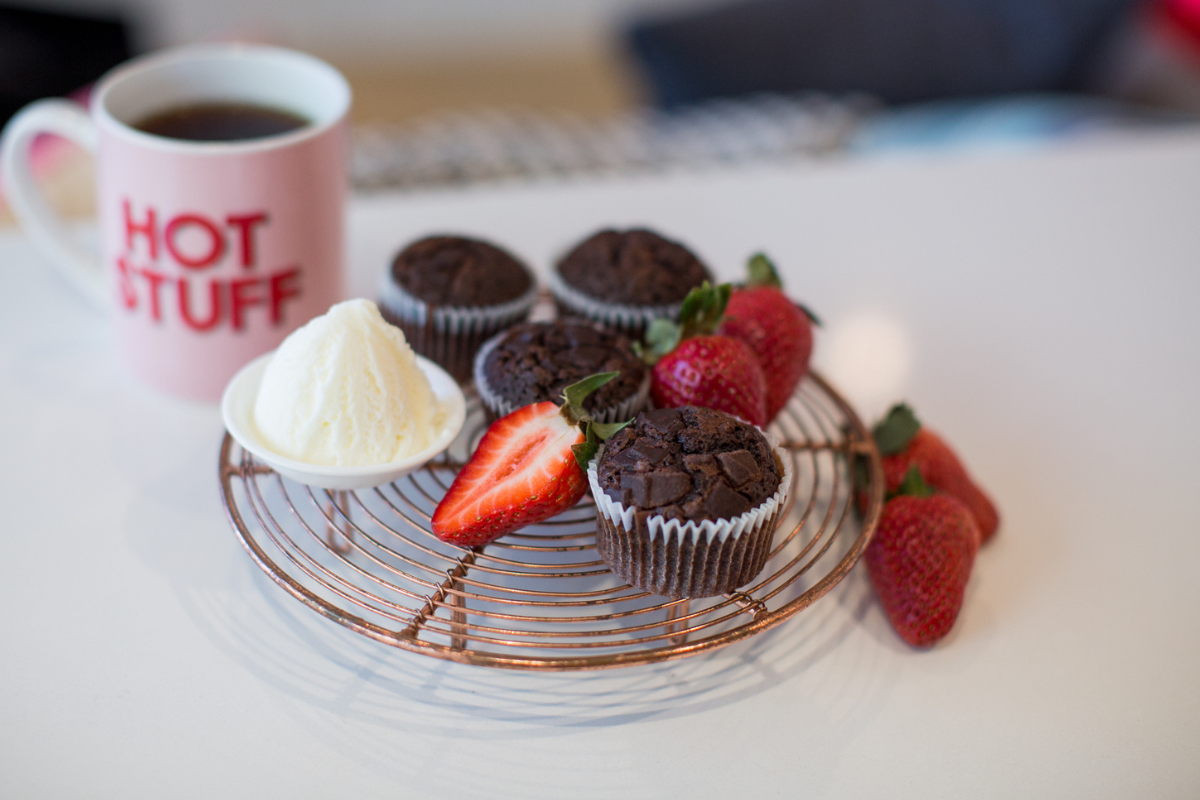 Warm double choc chip muffins with cream or ice cream
Once you've removed the wrapper, place your cupcakes in the microwave for 30 seconds 

When the muffin is warmed through, pair it with your favourite flavour of ice cream! Whether it's vanilla or chocolate, strawberry, or maybe all three! 

Don't forget your toppings! You could warm through some chocolate or caramel sauce and add some fresh strawberries. 
Take a look at our Cheat's Deserts blog here to see even more inspiring recipes for your winter menu.