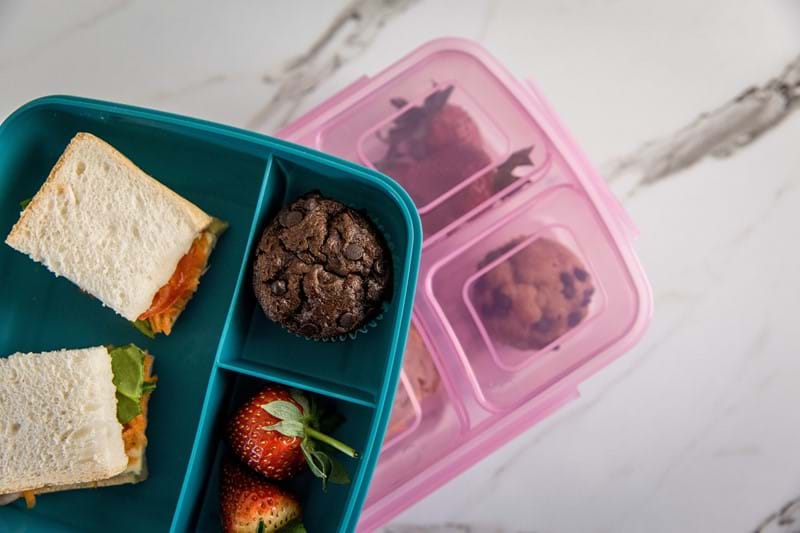 It's most parents daily grind... the school lunchbox. Between fussy kids, a lack of time and constant comparisons with their mates; school lunches can be a recipe for disaster! We thought we'd share our top tips for keeping lunchboxes interesting, healthy and fun. These hacks are sure to make your life easier and your kids the happiest at the lunch table!
Balance
It's a good idea to try and get a mixture of foods into the lunchbox. A nice selection can include:
Fresh fruit
Crunchy vegetables
Meat or protein  such as slices of lean meat or a hardboiled egg
Dairy, such as cheese, milk or yoghurt
Starchy food such as bread, a roll, pita or flatbread, fruit bread or crackers
Water to drink
What to include
Try picking one from each of these categories and swapping around every few days to ensure the kids don't get bored.
Fruit

 

– Stick to fresh fruit in easy to eat portions. A pot of grapes, slices of melon, apples (if your kids like them sliced, slice and then wrap a rubber band around the whole apple to keep it from going brown) bananas, pears or cherries. 
Vegetables

 

– try vegetable sticks with a healthy dip like hummus, or add a selection of small mixed vegetables like cherry tomatoes, carrot sticks, capsicum and cucumber. 
Milk, yoghurt and custard

 

– include a small drink of milk (freeze overnight) wrapped in a cloth in the lunch box. Yoghurts are always a hit, and you can now find heaps of no added sugar varieties at the supermarket. Don't forget to grab an insulated lunchbox with a freezer block when including dairy. 
Dips, cheese and biscuits

 

– Pre packed cheese and biscuits are handy, but expenisve. Buy a big packet and portion up your own crackers and a few slices of cheese in a small container. Mini cheeses in wrappers like Babybels are always a hit with kids!
Bread

 

– even if your child asks for tuna every day, try swapping up the bread to keep their interest.  Think bread rolls, pita bread, flat bread, bagels, muffins, crumpets or corn thins.
Vary the fillings

 

– keep things interesting with a selection of fillings. Make a batch of two fillings at the start of the week and alternate each day. This will save time and add some variety. Just keep the filling in an airtight container in the fridge. Vegemite and peanut butter are easy and often suit fussy kids. Tuna, egg and slices meat all work well with crispy lettuce and grated carrot. 
Leftovers are a great way to mix up lunchboxes and save time for you! Leftover pasta can be transformed into a pasta salad with a little cheese, cherry tomatoes and ham and a jacket potato makes a great lunch base!
There are some amazing ideas for varying your lunch boxes over on My Fussy Eater.
Top tips to liven up lunchboxes
Visuals play a huge part in what your child will eat, so use these tips to make your lunchbox look too good to resist!
Make things cute and bite sized by cutting them into small pieces or using a biscuit press to cut out special shapes
Try different textures like grated carrot and squares of cheese
Put things on sticks - fruit kebabs look enticing and fun
Buy a Bento Box and divide food into sections - kids love picking!
Get creative! 

 Add eyes to a pasta salad using cherry tomatoes or bury carrots and capsicum in rice to make an edible treasure hunt.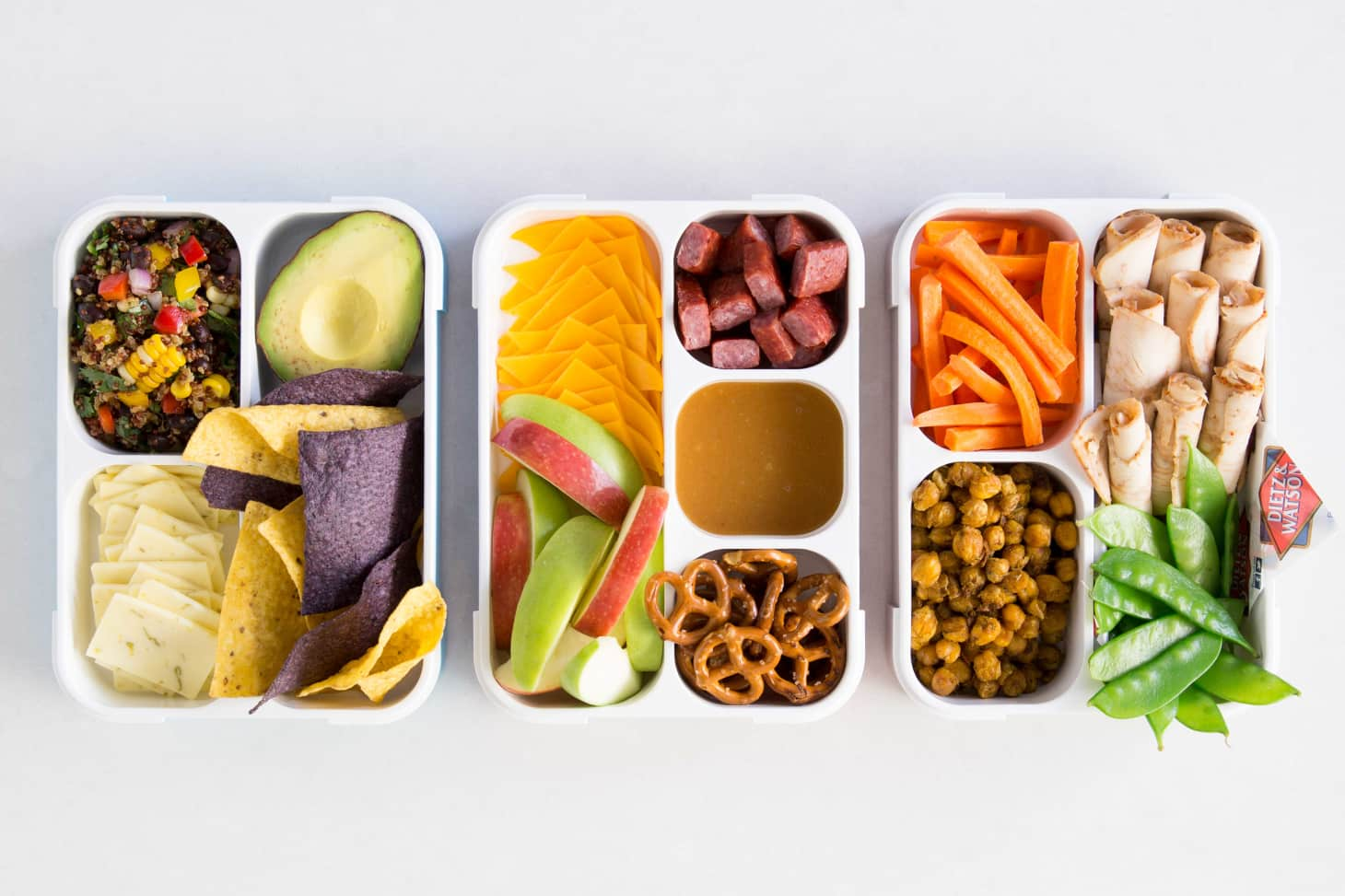 (Image credit: Creative Studio)