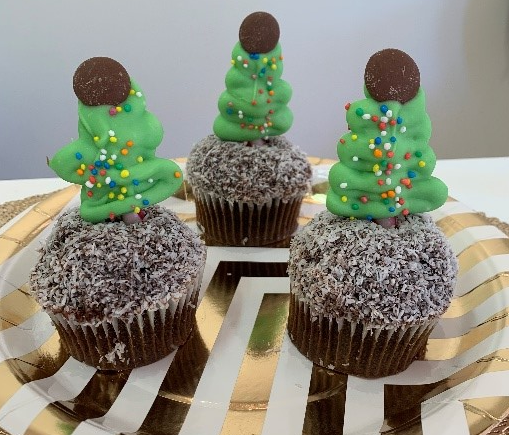 White Chocolate Christmas Tree Toppers
Christmas is just around the corner and that means its party season! From catch up with friends to work morning teas and of course the big day, we've got you covered for impressive (and easy) Christmas treats!
These clever baking hacks will help save you time, but also allow you to get creative in the kitchen and create some super cute festive treats for your next party or family get together.
These white chocolate Christmas tree toppers are just adorable. The festive candy canes give a pop of colour and the fact you can use ready-made muffins will save you time, allowing you to focus on the decoration!
What you'll need:
1 pack of Great Temptations Cupcakes or Muffins (we've used Lamingtons)
Chocolate buttons OR decoration of your choice to use as the 'star' on top of the tree
White melting chocolate
Green food colouring
Mini candy canes or pretzel sticks
Piping bag OR zip lock bag
Shredded coconut
Sprinkles
Method:
Pour the melting chocolate into a microwave-safe bowl and put in microwave until melted.
Let cool slightly, then add a few drops of green food colouring to create desired green colour.
If you've chosen candy canes, break the hook part off, and lay the longer part on a plate. Otherwise lay the pretzel sticks in a row on the plate.
Put the green chocolate mixture into a piping bag or zip lock bag and cut 1cm off the corner ready to pipe.
Slowly pipe the green chocolate mixture in a tree shape on top of the candy cane or pretzel stick, which will act as the stem of the tree.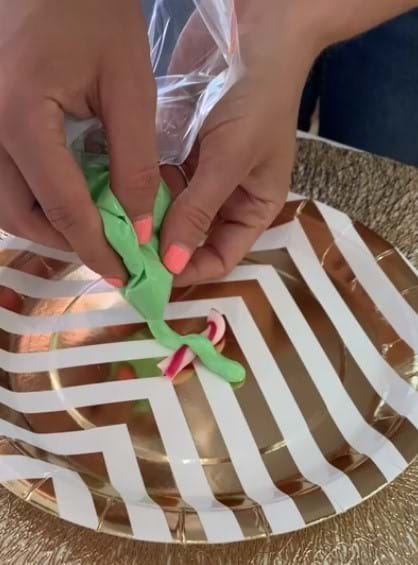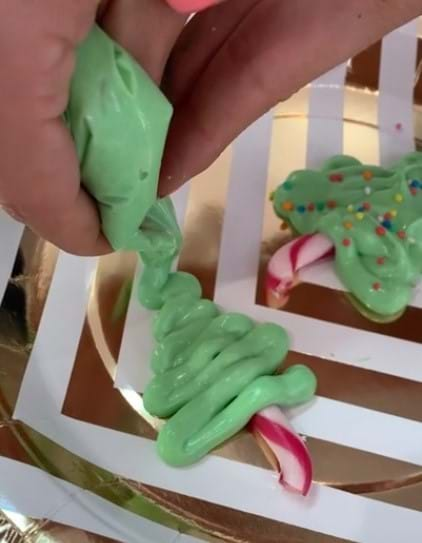 Sprinkle shredded coconut or sprinkles on top of the tree for decorations and/or snow.
Put a chocolate button or your chosen item on the top of the tree as the 'star'.
Put the trees into the fridge or freezer to let them set for half an hour.
Remove the chocolate trees from the fridge/freezer and put the chosen cupcakes/muffins on a plate ready to decorate.
Carefully remove the chocolate trees from the plate without breaking then. Stick the bottom part of the candy cane/pretzel into the centre of the top of the cupcake or muffin until sturdy.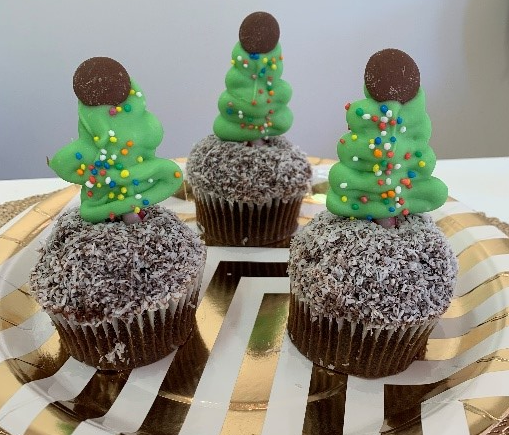 Sprinkle extra shredded coconut around the plate to create the illusion of snow.
Serve to guests.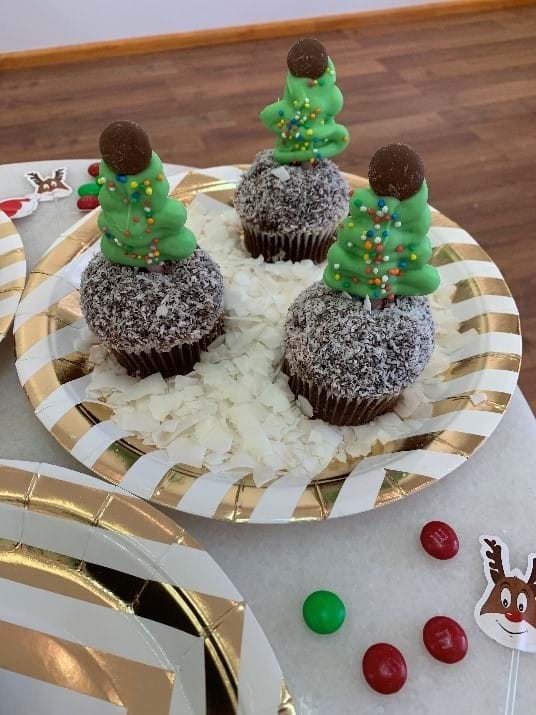 You can find Great Temptations treats in selected independent stores, in Coles Express stores, in Woolworths and direct via our online store.  Find your local store here!
If you'd like to be the first to know about our latest recipe ideas, new products and discounts, sign up to our newsletter today!