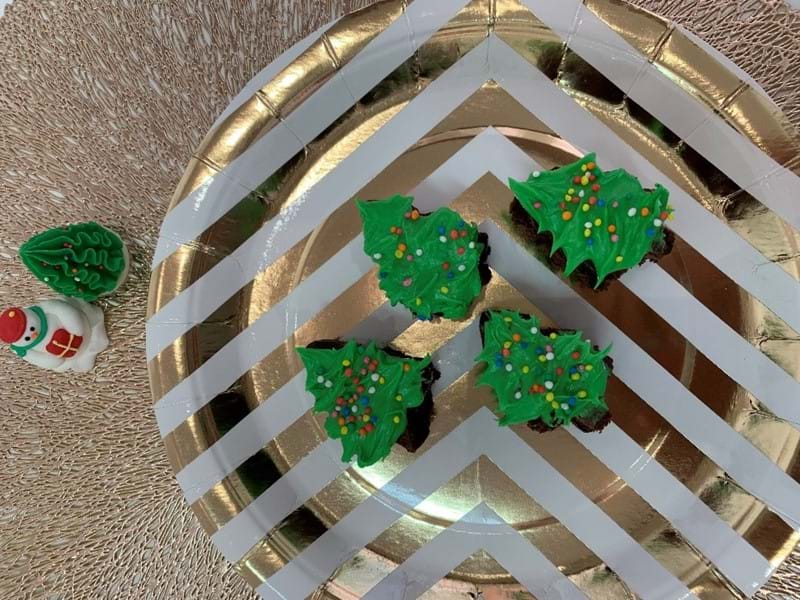 Christmas Tree Chocolate Brownies
Christmas is just around the corner and that means its party season! From catch up with friends to work morning teas and of course the big day, we've got you covered for impressive (and easy) Christmas treats!
These clever baking hacks will help save you time, but also allow you to get creative in the kitchen and create some super cute festive treats for your next party or family get together.
We've used our chocolate brownie slices to make these gorgeous festive Christmas trees. You only need a couple of things to make these work, and they're always a hit with the kids!
What you'll need:
1 Christmas themed cookie cutter
A tub of frosting
Green food colouring
Piping bag OR zip lock bag
Sprinkles/100's and 1000's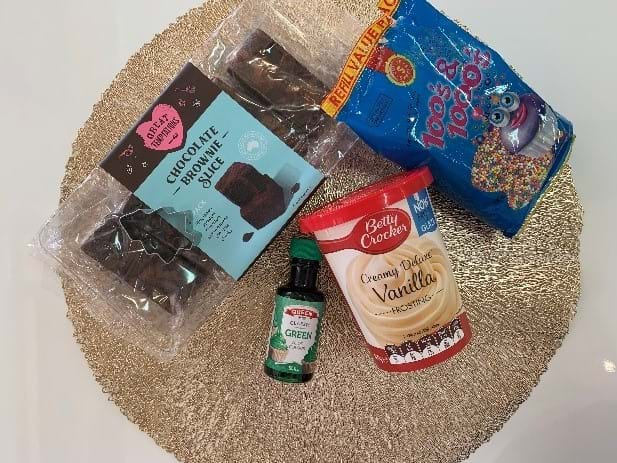 Method:
Place brownies out on a plate.
Prep the frosting. Buy a tub of frosting (preferably vanilla for its light colour), and some green food colouring.
Mix a few drops of the green food colouring into a bowl with the frosting and stir. If you prefer a darker green, add more colouring and continue stirring. Set aside.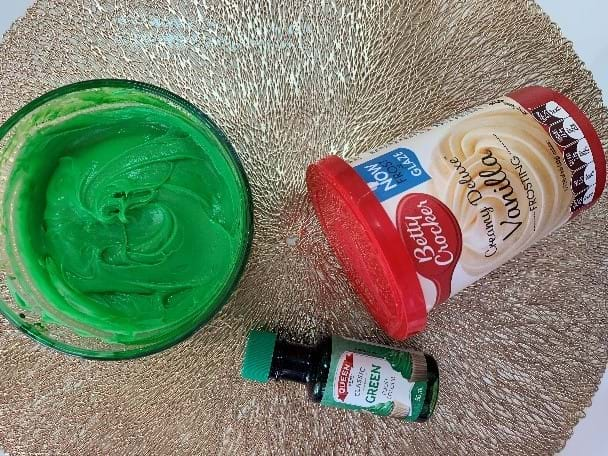 Find a small Christmas themed cookie cutter, for this one we have used a Christmas tree shape.
Insert the cookie cutter into the centre of the brownie and then remove the excess brownie. Kids love cut offs, or there also delish in a sundae!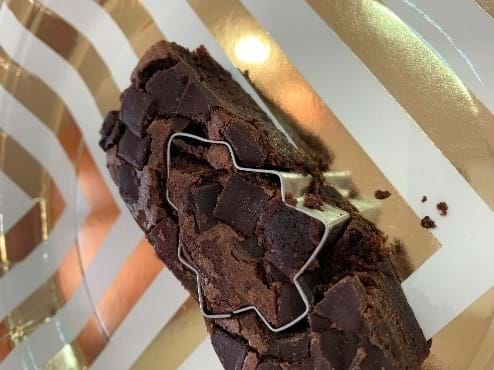 Use a piping bag or zip lock bag and spoon the frosting mixture in. Cut 1cm off the corner of the bag ready for piping.

Squeeze the green frosting onto your pre-cut brownies. Use either your finger or a fork end to flick the corners
of the 'tree' to give the illusion of leaves and to add texture.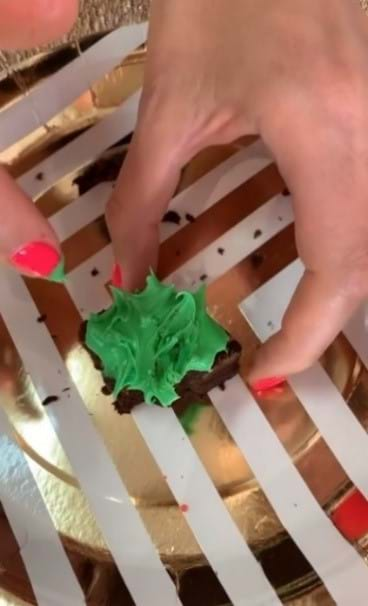 Once you have finished with the frosting, add sprinkles to the top as decorations. Add as many or as little as you like, be creative!
Place all the trees on a plate and serve.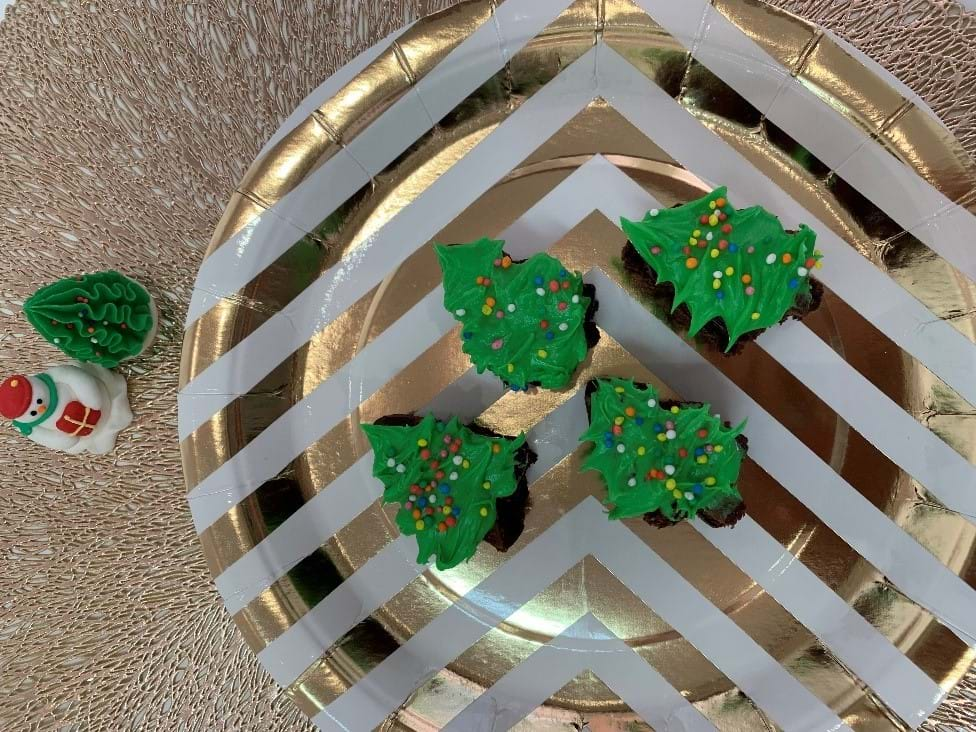 You can find Great Temptations treats in selected independent stores, in Coles Express stores, in Woolworths and direct via our online store.  Find your local store here!
If you'd like to be the first to know about our latest recipe ideas, new products and discounts, sign up to our newsletter today!