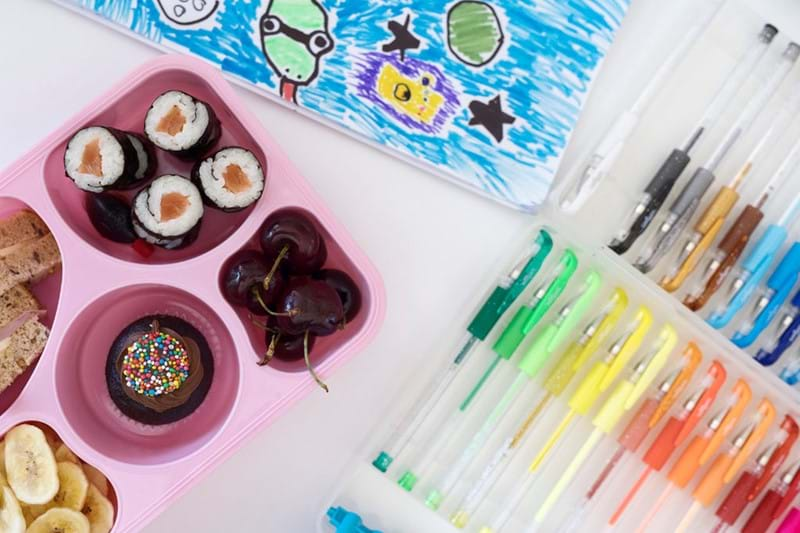 Look, we get it. Lunch box prep can be a real pain in the neck. But it doesn't have to be a midnight stress-induced panic attack. In fact, with a bit of planning, creating lunch boxes for your kids can be easy and even, dare we say it...enjoyable! Lunch boxes made easy with Great Temptations.
Back To School - The Scenario
The to-do list is over-flowing. At any one moment, you have x,y,z things to be working on. Enter little Bobby, who can't find his library bag (again!), and then Sally bursts in fussing over her mismatched scrunchies. And you, well you need to pack their lunches and get yourself ready for the day. You look up and see you have to be out of the house in 30 minutes. Did it suddenly get hot in here?...
While we don't have any secrets on ensuring your mornings are easy and stress-free, we can help in the lunch box department. 
Prep, Prep and More Prep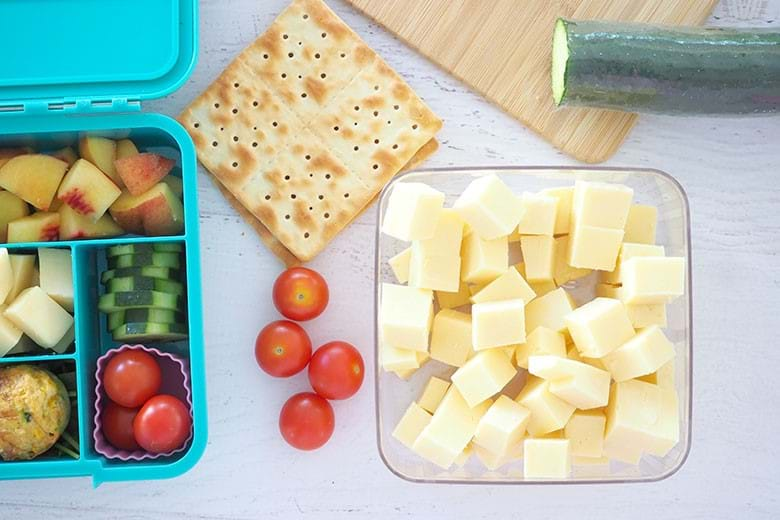 Image sourced from The Organised Housewife
Preparation of elements in advance is the key to success for you. Whether you like to prep fruit and veggies well in advance (for example, after a grocery shop) or prefer to set 15 minutes aside the night before, taking things off your already over-filled plate in the morning will be your saving grace.
Easy prep elements:
Cheese: dice in cubes or slices

Fruit: cut and place in an airtight container

Veggies: wash and cut (carrots, sugar snap peas, cucumber, cherry tomatoes, capsicum, work a treat!)

Eggs: boil and peeled 

Yoghurt: portioned out in small containers
Tip: Say goodbye to sad and mushy strawberries by washing and cutting the tops off immediately after purchase. Store in an airtight container in the refrigerator for extended life. Lengthen not only the life of your strawberries but also save your most valuable resource; time!
Batch Cooking:
Taking the preparation game up a notch; batch cooking allows both you and your child the freedom of choice in the mornings.
Dependant on freezer space, you may choose to bulk freeze multiple meals and offer your child a choice of what's to go in their daily lunchbox. For limited space, choose 1 or 2 key meals to rotate between that week and mix up the menu the following weeks.
Meals that freeze well:
Pizza and vegemite scrolls

Mini quiches

Spinach and ricotta rolls

Vegetable fritters
Thermos:
Perfect for the cooler months, or simply to mix things up in the daily lunchbox rotations. A thermos allows you the freedom to serve delicious hot meals to your children, without the need of a microwave.
Meals that work well in a thermos:
Pasta (ravioli is excellent!)

Soup

Fried rice

Risotto

Mac and cheese

Ramen noodles

Pizza (cut into strips so that it fits inside)

Nachos
Sweet Treats: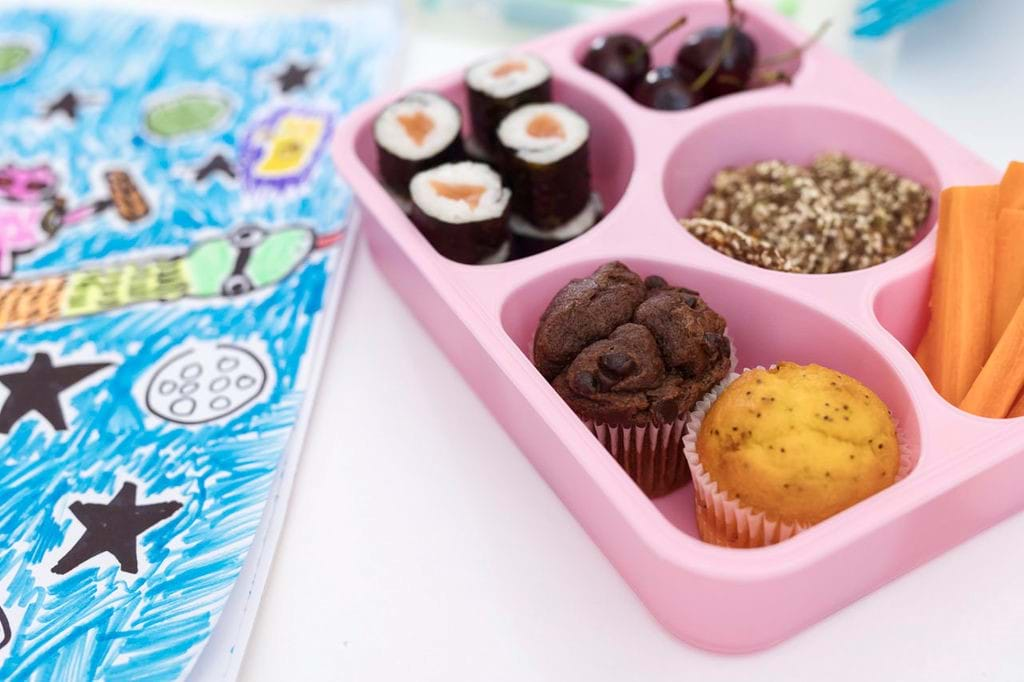 Pictured: Great Temptations Gluten-Free Muffins
A healthy, balanced lunchbox for your children is vital in keeping their bellies full, their bodies energised, and their mind's sharp for the day's learning. A small treat alongside a healthy and nutritious meal ticks all the boxes, and is sure to bring joy to their faces at lunchtime!
Great Temptations lunch box-suitable sweet treats:
Mini Choc Brownies:

our rich, chewy and decadent brownie style muffins are baked with chocolate chunks and topped with streaks of dark chocolate. Perfect for the family choccy-lover.
Orange and Poppy Seed Muffin:

Life's not all about chocolate...These zesty cakes are deliciously moist, with the perfect amount of sweetness. 
Mini Banana Bread:

cut off a slice or two for guaranteed lunchtime happiness!
Rocky Road Slice:

Cut in halves or quarters for a bite-sized delight.
Coeliac and Wheat-Intolerances:
Sensitive tummies no longer need to miss out on treats! Our range of gluten-free muffins is the perfect lunchbox accompaniment. Available in Double Choc Chip and Orange and Poppy Seed, gluten-free never looked so good!