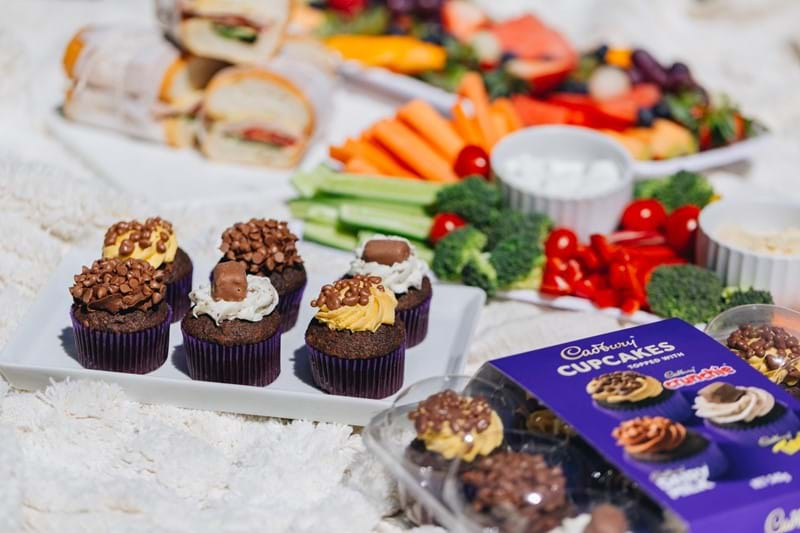 Life is about to get a little more exciting for CADBURY fans……. for the first time in Australia, the delicious taste of CADBURY chocolate can now be enjoyed in a cupcake!  And the news keeps getting better…….  There are three different cupcakes, topped with iconic CADBURY treats - which one will you choose????
The ideal treat for your next get-together
New CADBURY Cupcakes topped with CADBURY DAIRY MILK, CADBURY CRUNCHIE & CADBURY TWIRL are just the treats to add a little 'wow factor' to your next get-together.
Launching into Coles nationally from 18 January 2022, the new CADBURY Cupcakes are sure to delight no matter the occasion – birthday, graduation, celebration, book club, picnic, morning tea or simply just to celebrate spending time with family and friends.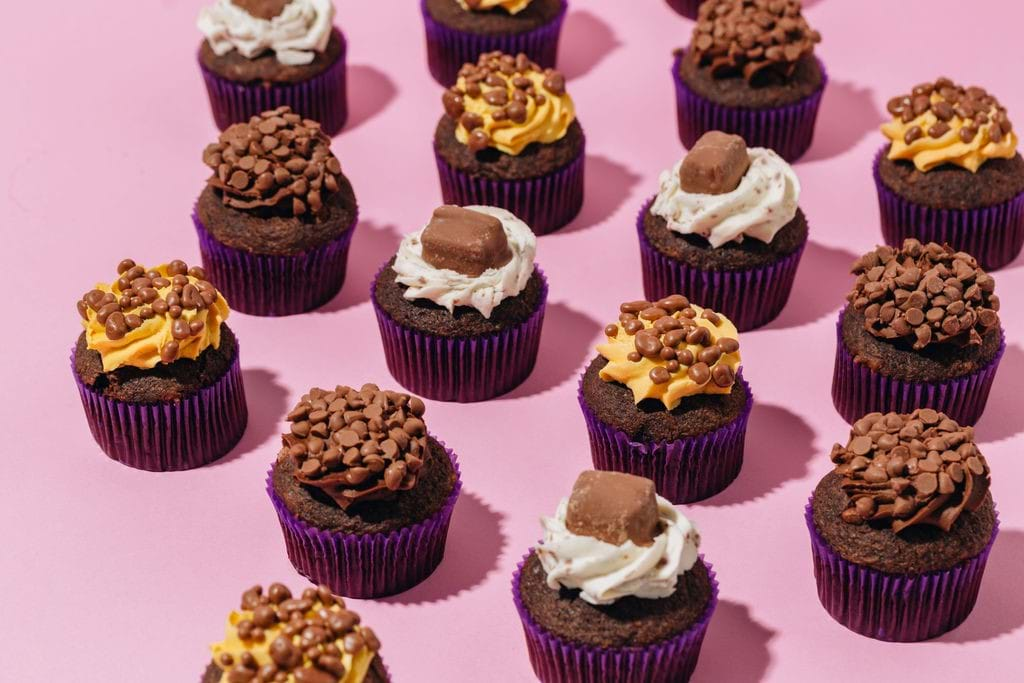 There are three different cupcakes topped with iconic CADBURY treats
The assorted 6 pack includes CADBURY milk chocolate cupcakes topped with three iconic CADBURY treats. Each pack contains two CADBURY TWIRL Cupcakes, two CADBURY CRUNCHIE Cupcakes and two CADBURY DAIRY MILK Cupcakes.
Classic, timeless, and delicious, the nation's favourite chocolate has been reimagined into scrumptious CADBURY Cupcakes. The CADBURY DAIRY MILK Cupcakes are moist and fluffy with sweet chocolate buttercream icing, topped with delicious CADBURY DAIRY MILK chocolate chips.
Get ready for an explosion of golden honeycomb with the delicious CADBURY CRUNCHIE Cupcakes. The light and fluffy CADBURY chocolate cakes are topped with a swirl of sweet, honeycomb flavoured buttercream icing and sprinkled with CADBURY CRUNCHIE bits for a burst of crunch and flavour.
The indulgent and decadent CADBURY TWIRL Cupcakes have a delicious, light and fluffy CADBURY cake base that is topped with vanilla buttercream icing, swirled with tiny curls of CADBURY Flake, and perfectly finished with a CADBURY TWIRL Bite.
CADBURY Cupcakes are made for sharing, either on their own or as part of a platter to make catering easy and delicious. Keep a pack on hand for last minute play dates, to take to barbeques, to spoil your friends (just because you can), gift to neighbours and for those unannounced drop-in visitors.
Keep an eye out for CADBURY Cupcakes in the fresh bakery section at your local Coles