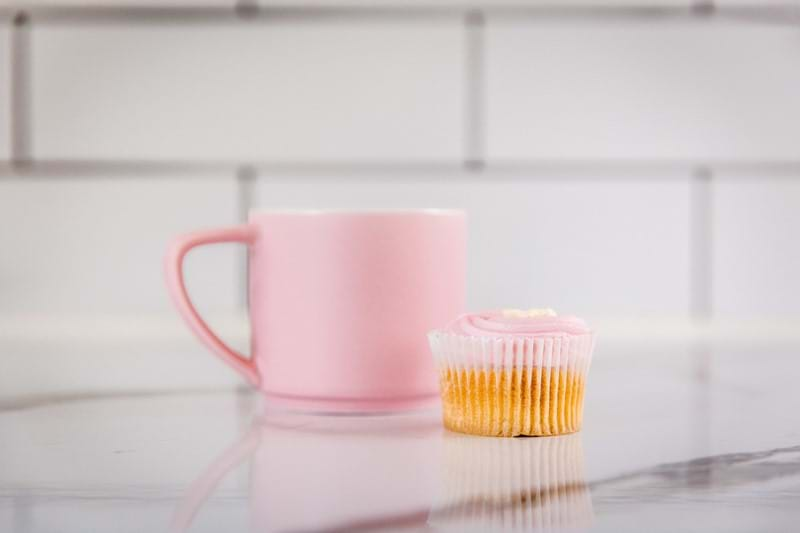 Nothing goes better with one of our delicious treats than a cup of freshly brewed coffee. But do you struggle to make a really good cuppa at home? There are a few things you can do to get that barista taste at home, just follow these simple tips.
1.    Buy fresh, whole beans.
This really does make a difference. Coffee starts to lose its flavour and intensity the minute it's ground, so avoid preround beans and start with whole beans. You can buy whole beans anywhere these days, from artisan roasters or your local supermarket. Invest in a good quality grinder and the pleasant whirring will soon before the best part of your morning routine. You can also choose the fineness of the grinds yourself to suit your coffee marker – meaning a better brew!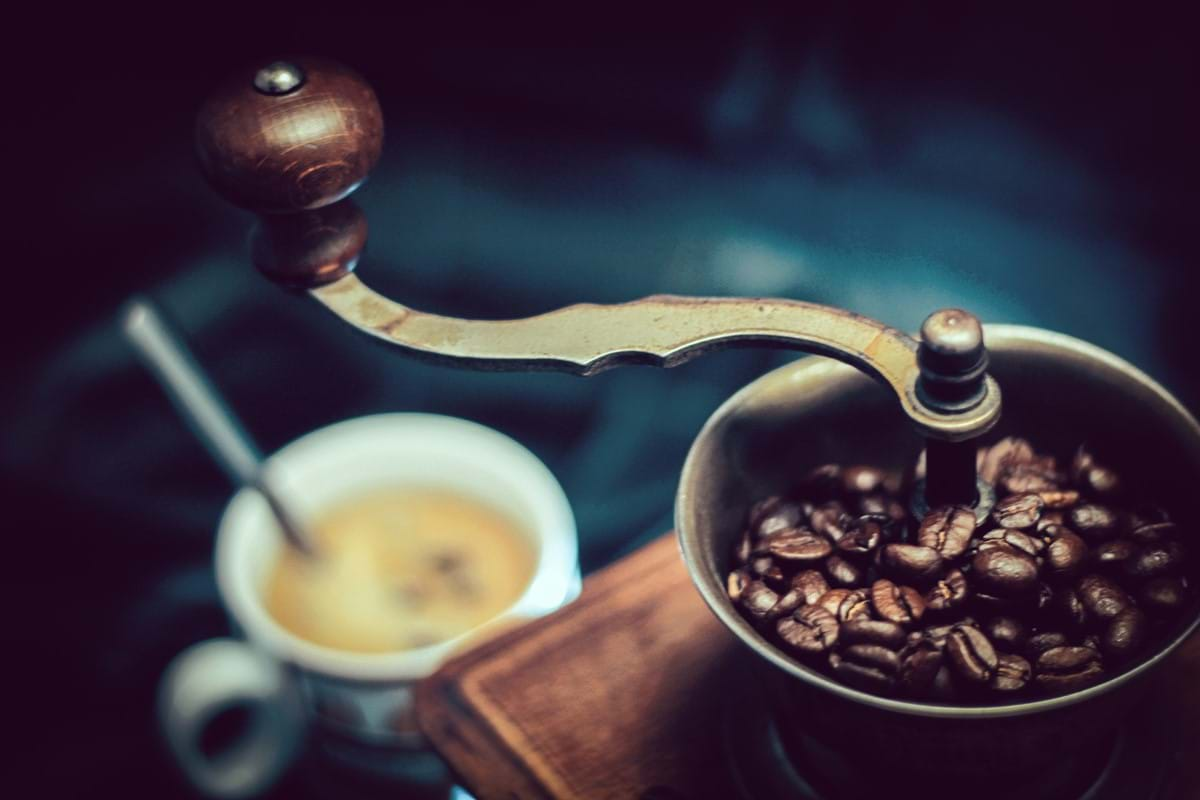 2.    The daily grind.
But the good kind! Grind your beans right before you brew your coffee. Freshly ground beans are at their most flavourful right after you grind them – so set up your grinder next to your pot and grind as you heat the water. Be mindful of the consistency of your grind too – too find and the coffee will be weak and bitter. You can find a great selection of grinders from Alternative Brewing.
3.    Storage matters.
Keep your coffee beans fresher for longer by storing it in an airtight container. We all love an excuse to raid the storage section at Kmart, right!? You'll need a container with a vacuum seal, but a standard mason jar will do the job just fine. We love this metal one from Kitchen Warehouse. Go for a mid-sized container so you're not letting the beans sit there for too long. Go for medium sized bags and containers that need topping up with fresh beans every week.
4.    Measurement.
Just like in baking, coffee making is a science. You'll get the best results if you accurately measure out your coffee and your water. If you have time (and the equipment) measure your coffee and water with a digital scale. The ideal ratio is 1 part coffee to 20 parts water. Some people prefer theirs a little stronger, so experiment and find the right balance for you. Check out Amazon for some great, reasonably priced scales.
5.    Boiling point.
Don't be tempted to use boiling water on your coffee. Too hot water burns the bean and leaves you with a bitter tasting brew. The ideal temperature is between 195 and 205 degrees Fahrenheit.
6.    Milk.
Whether you like cow's, almond or soy milk – they all taste better steamed. When you steam the milk well, it will be extra silky and creamy – the perfect accompaniment to your coffee. If you don't have a steamer attached to your machine, you can buy standalone steamers in most stores, like this Kmart one for just $30. Our first tip for a perfectly steamed milk: always starts with cold, fresh milk. Pour out just enough for the cup of coffee you're about to make. Use a jug that's the right size for your milk – and remember to leave enough space for when the milk is aerated and frothy. Lower the jug as far as you can without the air causing the milk to splash. This allows air to reach the surface of the milk and add in air. Gradually add air until you have the desired amount of foam in your jug. While this is occurring, you need to have the whirlpool spinning to incorporate the air you're adding into the milk. The easiest way to achieve this is to have your steam tip sitting slightly off centre in the milk jug, and have your jug tilted on a slight angle so the steam is pushing into the side of the jug. You're aiming for a temperature of about 150 degrees Fahrenheit for the milk to be sweet, soft and warm – but not burnt.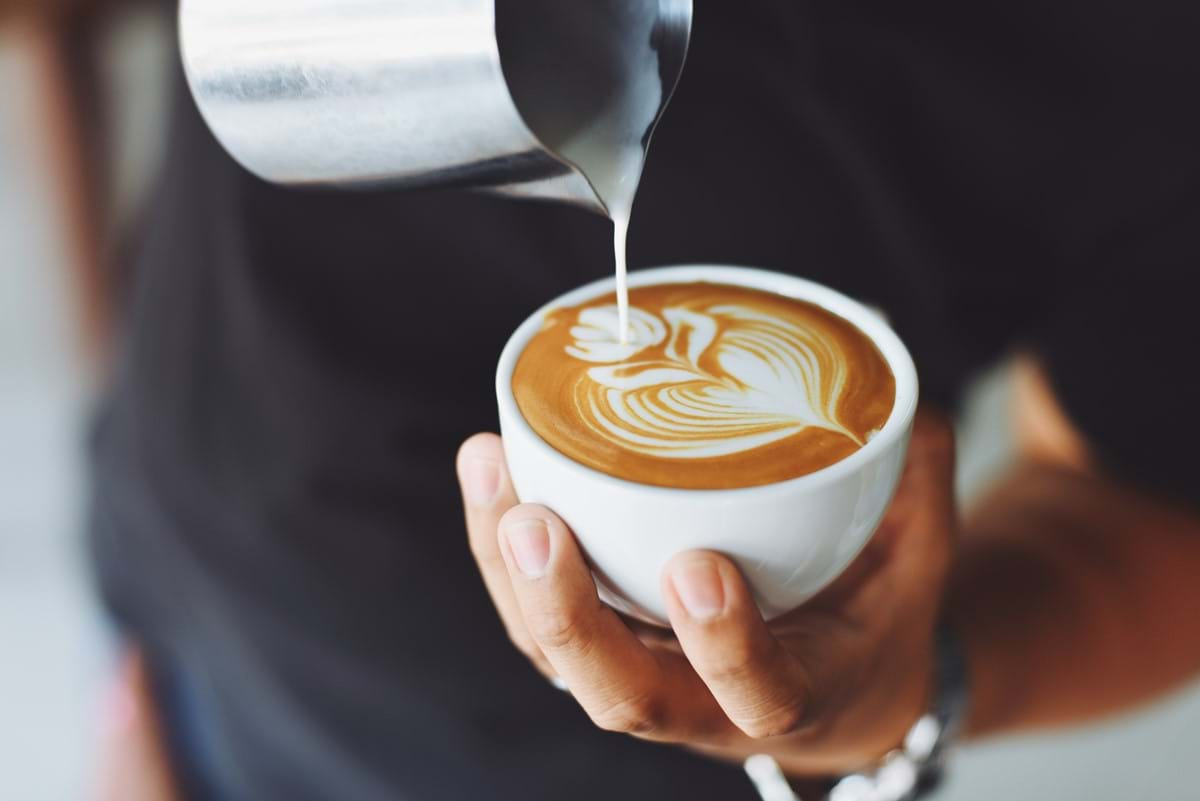 7.    Cups.
We're big fans of elevating the everyday, so make sure you serve your coffee in a receptacle you love! Whether that's a giant oversized mug, a delicate, pretty teacup or a keep cup to take with you to work, these little touches make your morning brew even more enjoyable.
8.    Pair with cake.
Of course, we love to elevate our afternoon coffee with something a little bit special, one of our delicious treats! Don't forget we also have gluten free options, so everyone can enjoy a little Great Temptations treat with their cuppa.