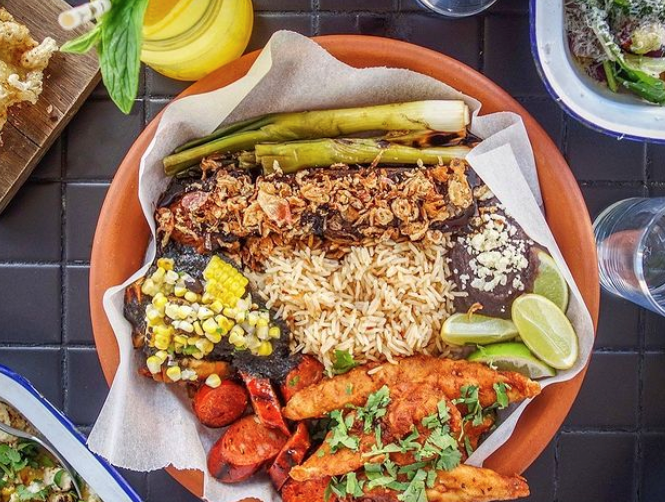 Eating meals at home because you are coeliac is a thing of the past! Over the last few years, restaurants and cafes have come a long way when it comes to catering for dietary needs, so you can dine out without worrying.
Whilst we do have our own range of gluten-free products, it's not recommended to live off muffins alone! ;) Luckily, Perth is home to heaps of restaurants and cafes serving gluten-free meals - from Mexican and Italian to modern Australian, there's something to suit every taste bud. Here are our top 12 gluten-free places to eat in Perth. Bon appetit!
34 Haddrill Road, Baskerville
This cute farm cafe in the Swan Valley is 100% gluten free and an approved Coeliac Australia venue. They're big on sustainability and recycling, so you can feel good about your meal here! Their laid back vibe is paired with views of the little lake and kids playground. Inside they have a log burning fire for those cosy winter meals. They are open for lunch and dinner, but our hot tip is the high tea. A delectable sharing plate that's 100% gluten free.
Shop 10 / 62 Penguin Road, Safety Bay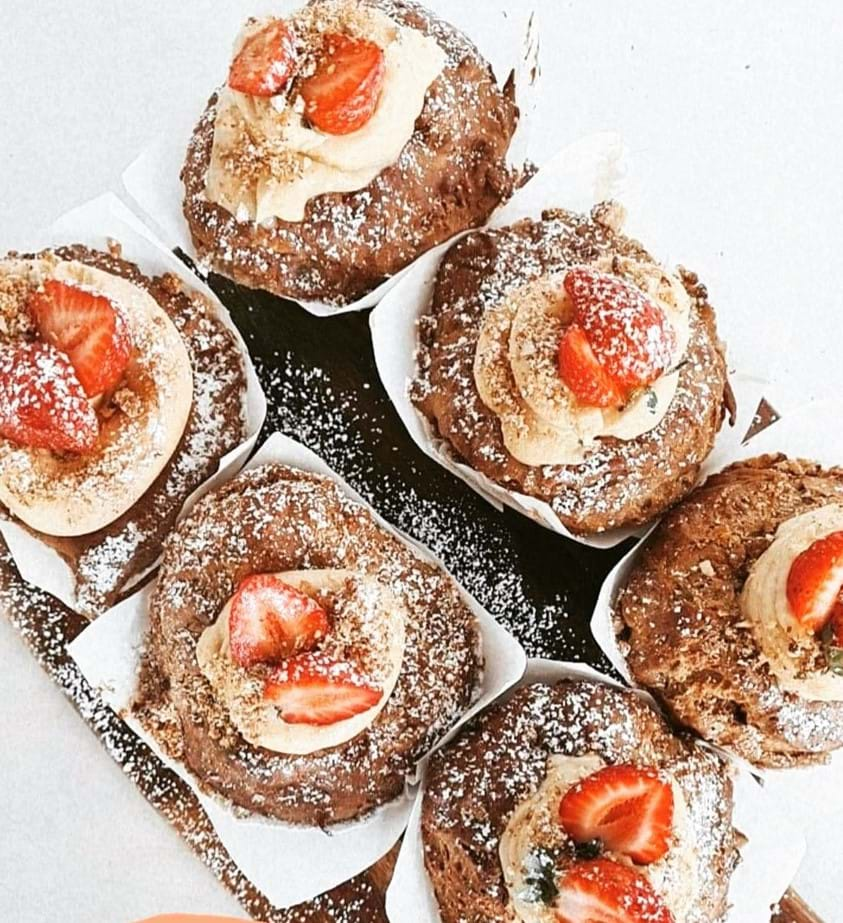 Situated in beautiful Safety Bay, Bayside Barista is another 100% gluten free cafe, accredited by Coeliac Australia. They serve a delicious selection of meals for breakfast and lunch - and they make a mean cup of coffee! They do weekend specials and use haps of local suppliers and seasonal ingredients. If you're in a hurry, grab one of their fresh muffins and a coffee to go.
208 Roe Street, Northbridge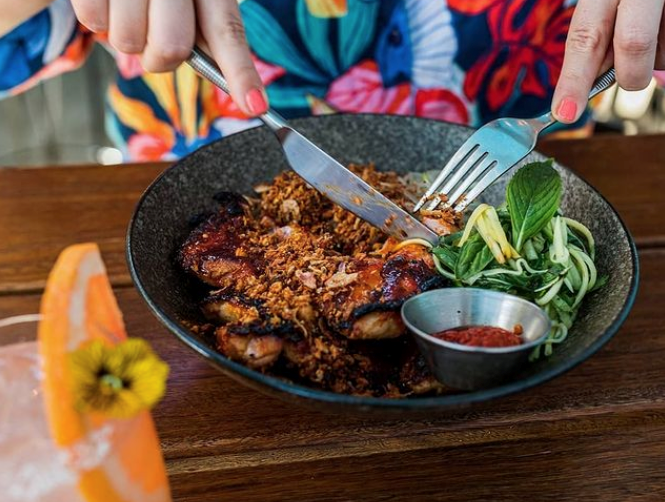 The Standard in Northbridge offers banquet-style food, cocktails and craft beer amongst a green oasis hidden from the city jungle outside. The menu boasts vegetarian and gluten-free items such as the mouth-watering Pan-Roasted Octopus with cherry blossom char sui and plum vinegar sauce, and the Korean BBQ Chicken with sweet potato noodles, peanuts and herb salad. Yum!
252 Willam Street, Northbridge
When the logo says "pasta e vino" you know you're in for a treat. This Northbridge institution has recently moved to a bigger space in Northbridge but is still offering that rustic, incredible Italian fayre they're famous for. They have gluten free pasta, made fresh daily from The Gluten Free Lab and it's 100%s delish!
245 William Street, Northbridge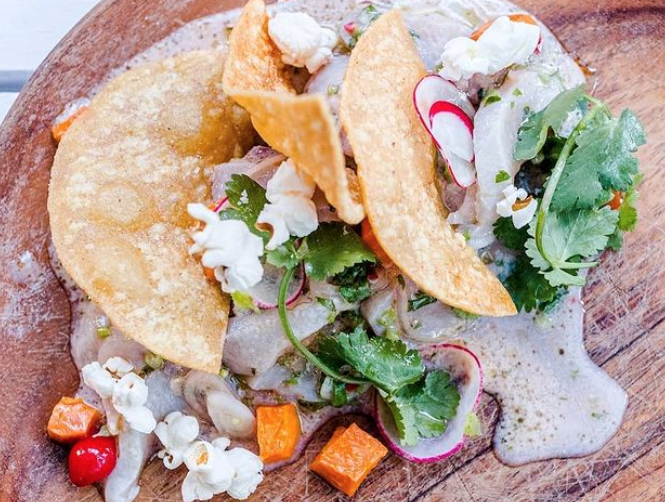 Neon Palms is an escape to 80's Miami. With bright colours, poppin' sounds and summer flavours it's a must-visit if your vibe is holiday party mode. The food is South American with Brazilian, Argentinian and Peruvian vibes, the majority of which are gluten-free. Be sure to try the Ceviche Di Hiramasa, made with sweet potato and fresh kingfish cured in tiger's milk (a citrus-based spicy marinade).
111 St George's Terrace, Perth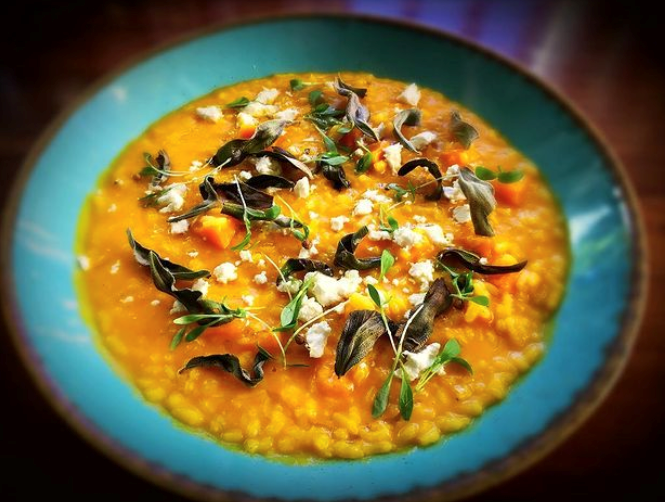 Located in the heart of the CBD, Sentinel Bar & Grill provides an elegant venue for those special occasions or work dinners. The vibe is New York style meets European food culture, and the menu focuses on grilled elements, along with classically inspired bistro food. Open breakfast, lunch and dinner, 7 days a week, you can pop in any time of the day and enjoy a gluten-free meal worth Instagramming about. We hear that the Wild Mushroom & Truffle Risotto with parmesan crisp is amazing!
211 Merrivale Road, Pickering Brook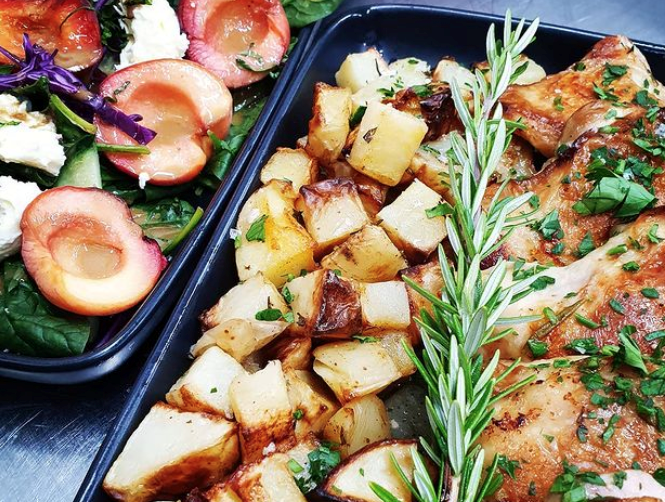 A little slice of Sicily in the Perth Hills. La Fattoria is home to three generations of Sicilian and British heritage living and working on the 25-acre orchard. This family-run establishment offers a fixed menu of seasonal dishes designed to be shared at the table typical of an Italian family meal. Nonna's Family Table includes rustic dishes inspired by homegrown and/or locally sourced seasonal produce. Dietary requirements such as gluten-free and vegetarian options are available on menu items, making it the perfect place for all to sit back and enjoy a lazy afternoon eating your favourite Italian food and sipping on a local drop. Bliss!
511 Beaufort Street, Highgate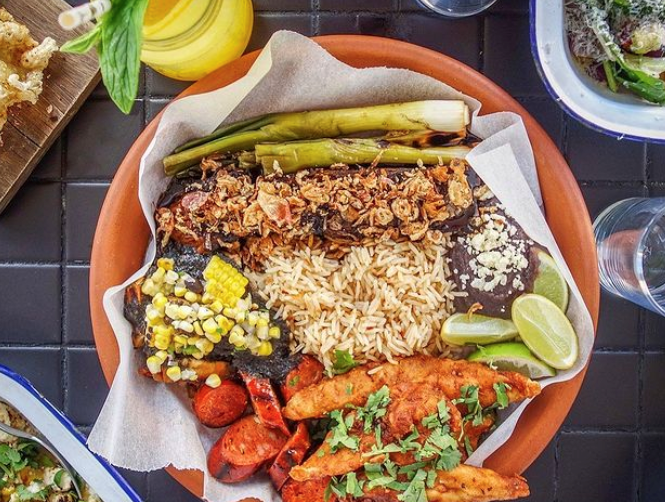 One of Perth's favourite Mexican restaurants and a go-to dining hotspot, el PÚBLICO specialises in blending modern and traditional Mexican food. With the menu almost entirely gluten-free (thank you corn flour!) you can safely enjoy dishes such as the Beef Mogo Mogo Balls - banana battered shredded beef balls and chipotle creme, Mini Mushroom Quesadillas - avocado puree, pickled onion, cheese and coriander, and Street Corn - lime, queso, coriander and chile. Is your mouth watering yet?
100 Lake Street, Northbridge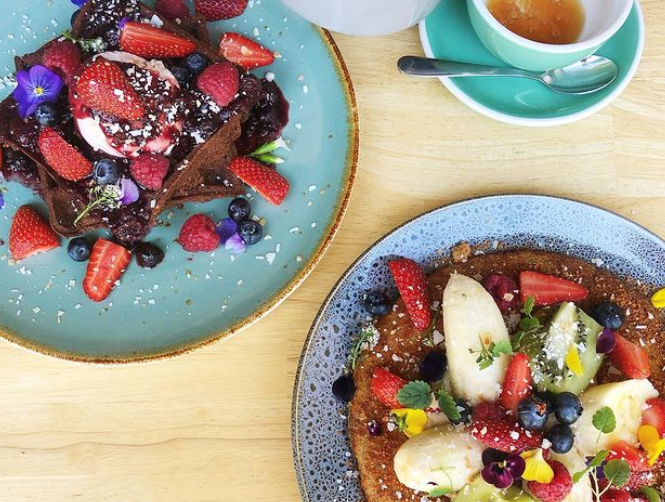 Calling all brekkie lovers: Little Bird Cafe is THE breakfast place for gluten-free diners! Do Vegan Gluten-Free Chocolate Waffles with coconut spiced vegan ice cream, berry compote and strawberries tickle your fancy? Or maybe you're more team pancake and prefer that your breakfast consist of Gluten-Free Buckwheat, Banana and Coconut Pancakes topped with fresh berries? Not to mention the selection of savoury dishes such as The Workout Bowl, made with sweet potato, ginger and coconut puree, greens, chicken, cashew aioli and kale crisps. This quaint cafe boasts a drool-worthy gluten-free menu!
88 Broadway, Nedlands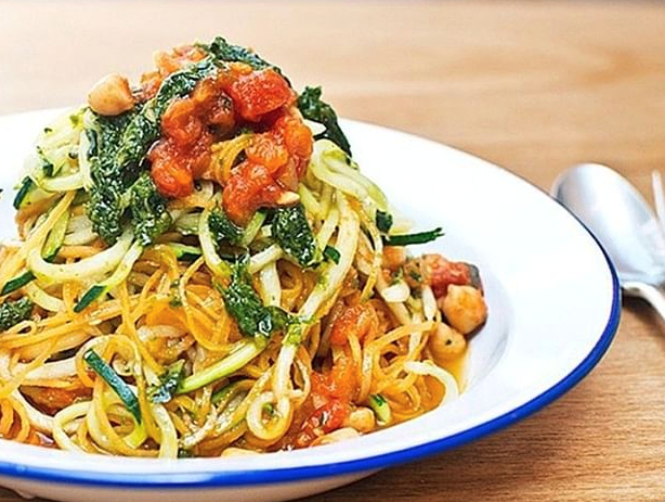 Pasta is rarely associated with gluten-free food, which is what makes Tommy Sugo so special. Not only delivering in the traditional wheat-based pasta dishes, but their gluten-free range consists of an assortment of gluten-free pasta, sauces and meals, that taste as good as they look. No cardboard flavours here! Gluten-free pasta options include:
GF Spaghetti with organic chia and black rice, Zero Carb GF Conjac Linguini, GF Penne, and of course, the renowned GF Gnocci. Then top with your favourite gluten-free sauce (there are 7 of them!). And the best part? You can opt to have your meal delivered for free with their free Home Delivery Cook it Yourself service. Never leaving the house again….
78 Banksia Terrace, Kensington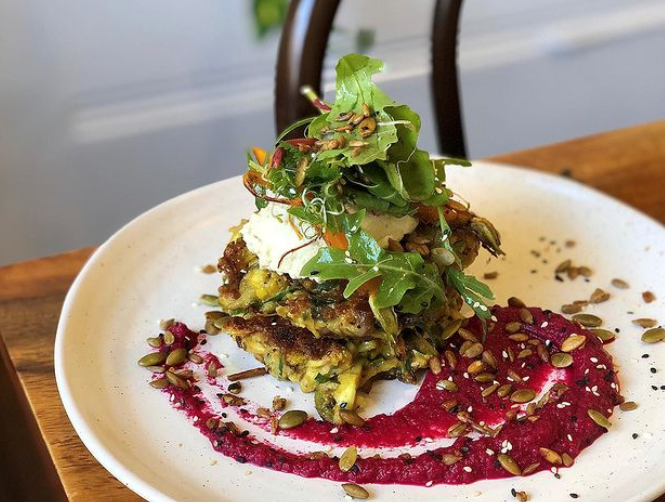 This friendly neighbourhood cafe is nestled in the heart of Kensington. The Little Banksia is welcoming and homely, with its light and bright decor and abundance of greenery. And if you're dining with a little one in tow, you can sit back and enjoy your coffee while they play in the kid's play area. All menu items can be substituted for gluten-free bread (yes, please!), that's if you even need to substitute with the majority of dishes being gluten-free already. Think Cauliflower and Cumin Fritters, with beetroot, lemon hummus, maple glazed carrots, cashew labneh, herb and radish salad. Or how about Gluten-Free Avocado on Toast, with smashed avo, green peas, feta, slow roast cherry tomatoes, basil oil, and rocket? Keep your eye on the menu as dishes are influenced by the availability of seasonal produce.
Shop 16. Shafto Lane, 872-882 Hay Street, Perth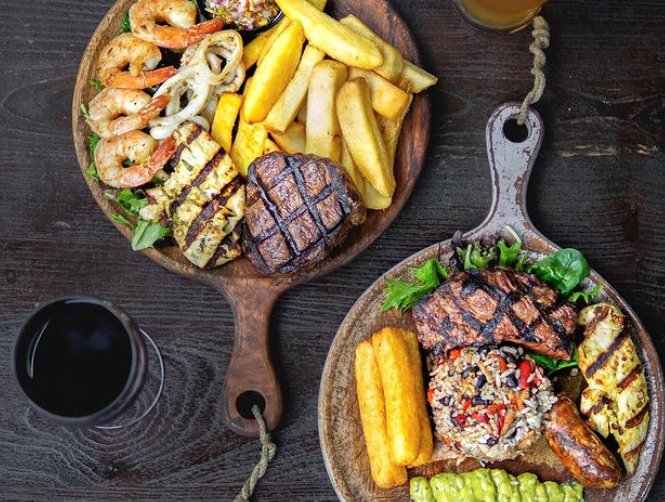 If you're after a modern take on Venezuelan food, Angel Falls Grill is the place to be. Lovers of South American food will find some of the best smoked, grilled and juicy steaks in Perth, alongside signature chorizo and traditional Venezuelan corn dishes and sides. Did we mention both their lunch and dinners menus are 100% gluten-free!
841 Beaufort Street, Inglewood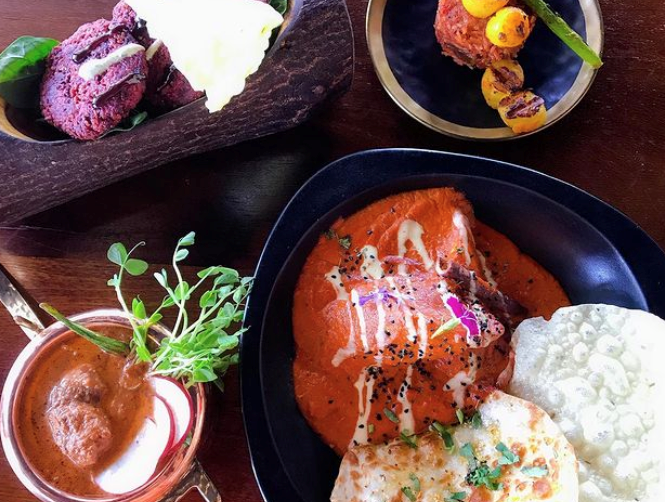 A progressive and contemporary family-run Indian restaurant combines fresh seasonal produce and authentic ingredients. Home to Perth's famous gluten-free naan bread, Chakra restaurant provides coeliac and gluten-free diets the freedom to enjoy traditional Indian dishes, without the belly ache!