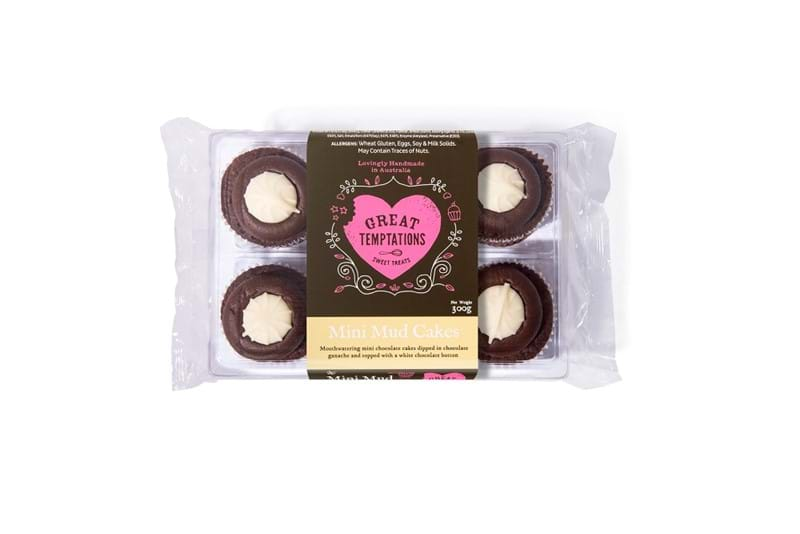 Hot out of the oven! We're delighted to announce a brand-new product from the Great Temptations team! Introducing the delicious, Mini Mud Cake, or as we affectionately call it, Muddy Fudge.
The newest member of the family is a mini chocolate cake, dipped in chocolate ganache and topped with a white chocolate button.
Whilst delicious straight from the packet, these are designed to be warmed in the microwave. When warm, these delights are soft, gooey and oozy and perfect with ice cream! Look out for these in your local store soon!